■Introduction
Ever since the dawn of the pandemic in 2020, various factors such as shipping delays and supply chain disruptions, lifestyle changes like working and staying at home, and the surge in raw material prices due to the crisis in Ukraine, have led to the rise of inflation. While the prices of cars have not changed much in Japan as of May 2022, inflation is beginning to have an impact, evident from Tesla's move to raise prices in the West. This report considers the degree of impact the raw material price increase will have on the manufacturing cost of passenger cars in Japan.
■Assumptions for Calculation
Cars are made using various materials such as metals, plastics, precious metals, and more. The primary materials used are steel, aluminum, rubber, platinum, and palladium, while the batteries in hybrid cars and electric cars are generally made from lithium, cobalt and nickel. This calculation will consider the price of steel, which makes up the majority of the weight of a car, to estimate the effects of inflation on car manufacturing costs.
A mass-produced compact car is used in the assumption.
– Compact size
– Hatchback
– 1500cc engine (not installed with traction motor and/or supercharger)
– Seating capacity: 5
– Car price: 1.5–2.5 million yen
– Car weight: 1,000–1,200 kg
■Amount of steel used to manufacture one car
Some cars in this price range use aluminum for parts of the closure parts like bonnet hood but still use mostly steel for the structural frame and body shell. Additionally, the suspensions, braking system which includes the brake discs and calipers, and exhaust pipes, are also mostly made of steel. As for the powertrain, while the engine and gearbox casing are generally made from aluminum castings, other mechanical parts like the crankshaft, pistons, connecting rods, and camshaft are made from steel. Other parts mainly made from steel are the seat frames and tire wheels. Based on these considerations, the quantity of steel used to manufacture one car is assumed to be half of the car's weight, which is assumed to be 500kg here.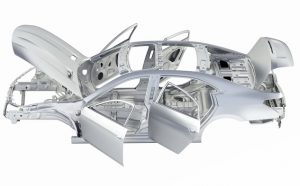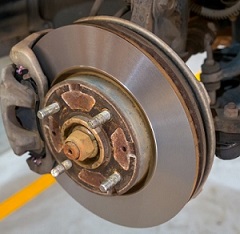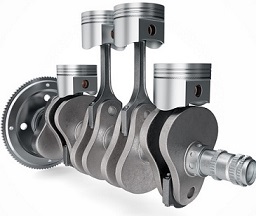 Figure 1. Example of steel parts used in a car (body, undercarriage parts, engine parts)
■Price per unit weight
Steel comes in many shapes and sizes, such as steel plates, steel pipes, and steel ingots with various grades based on tensile strength and malleability. Moreover, there are different manufacturing processes for steel, such as casting, forging, and press forming, making it unrealistic to run detailed calculations of the raw material cost per unit weight. As this report aims to provide a rough estimation of the effects of inflation, the calculation uses the price of rolled steel plates, which is most generally used. According to the steel market price released by the Japan Iron and Steel Recycling Institute, the cost of rolled steel plates*1 in January 2020 was 90 yen/kg. In January 2022, the price of the same commodity rose to 145 yen, which is more than 60% higher. Using this price to calculate the raw material cost, in January 2020, it would have cost 90 yen/kg x 500kg = 45,000 yen, while in January 2022, it cost 145 yen/kg x 500kg = 72,500 yen, which is a 27,500 yen increase in just the cost of raw materials for steel parts.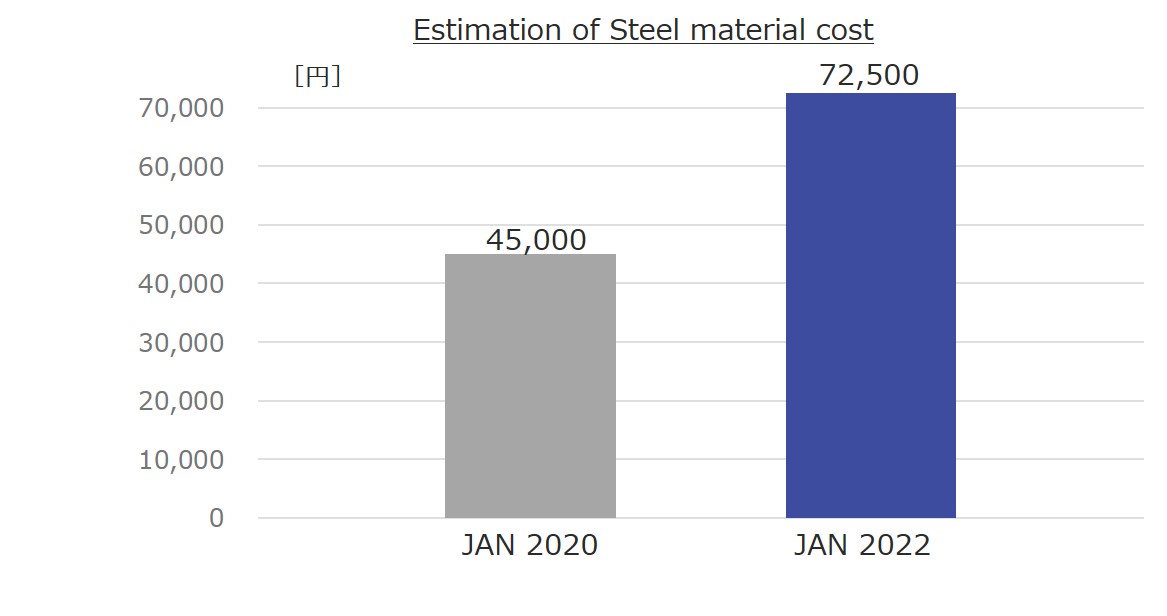 Graph1. Estimation of Steel material cost based on the steel panel price at January 2020 and January 2022.
■Discussion of Impact
Obviously, car manufacturers have their own procurement routes to manage their inventory and are able to negotiate prices, so they may not be directly impacted by raw material price fluctuations. In addition, they may use R&D and intelligent manufacturing techniques to switch to using other materials when needed. However, not only does the raw material cost of steel alone have an impact of more than 20,000 yen, but other raw materials are also rising in price, the price surge of crude oil and electricity will raise processing and operating costs, and the surge in fuel costs will raise shipping costs. On top of that, the iron ore used to make steel is imported from abroad, such as Australia, Brazil, so the prices will also be impacted by the low exchange rate of the yen. As the price stated above is for January 2022, it does not include the effects of the Russian invasion of Ukraine. As mass-produced cars are supposed to have low cost percentages, a cost increase of tens of thousands of yen will raise the cost percentage by a few percentage points, which will have an enormous impact on the industry. Although Japanese car manufacturers have been enjoying positive earnings for a long time, their forecasts for FY March 2023 predict a decrease in profits due to inflation and constraints in resources such as steel, semiconductors, rare metals, etc. On top of implementing development and manufacturing techniques that counter rising costs, they also need to achieve carbon neutrality in their entire manufacturing process, including the procurement of raw materials, the processing of parts, and the car assembly line. Car manufacturers need to juggle both supply chain management and the circular economy while meeting the needs of their customers and the demands of society, which requires exceptionally high business management skills.
[Reference]
1. Japan Iron and Steel Recycling Institute's "Price Trend Table: Steel Market Price", created based on Japan Metal Daily's "Steel Market Price" (https://www.jisri.or.jp/kakaku) based on data posted on May 20, 2022 Referred to cold-rolled steel sheet (0.8mm).
The values used are the medians of the January 2020 value "89,600–90,900 (yen/ton)" and April 2022 value "144,000–155,900 (yen/ton)", which are 90,350 yen and 145,150 yen, respectively, converted to yen/kg and rounded off to zero decimal places.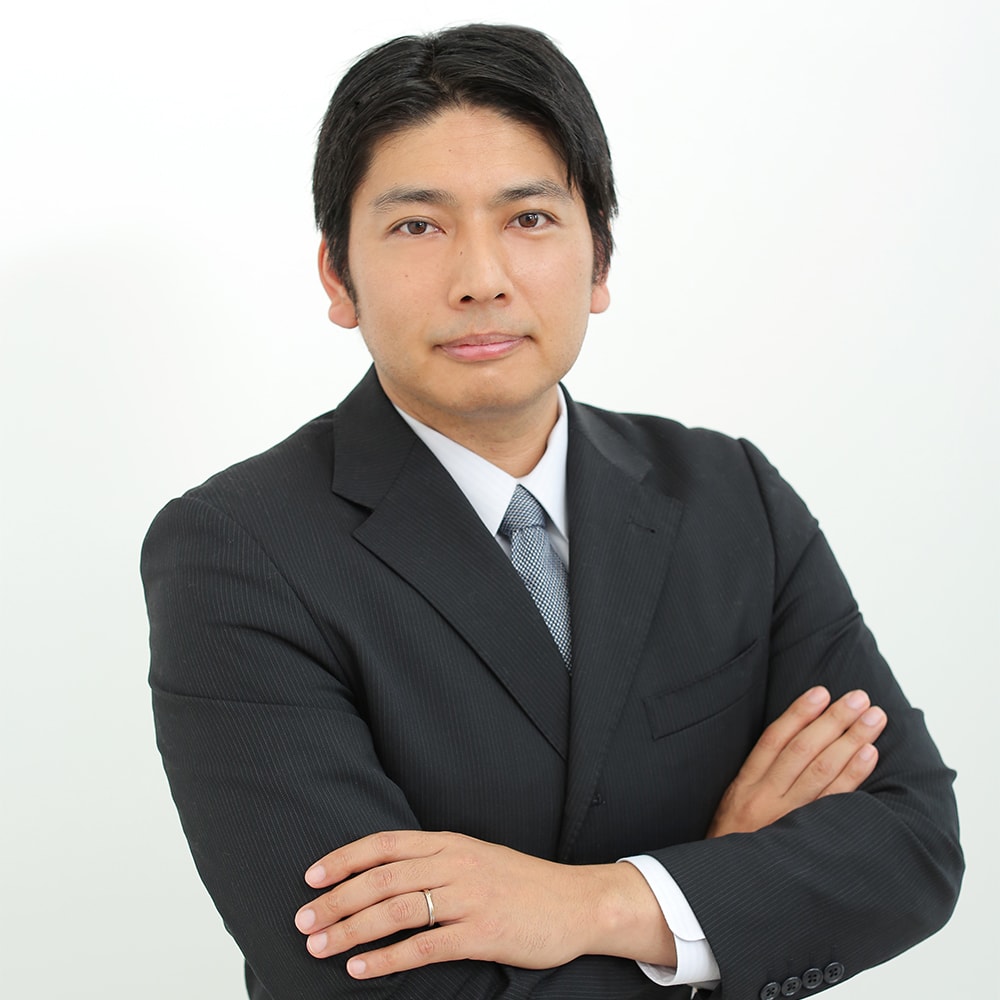 Sakutaro Itokawa