TOKYO MOTOR FES 2018: Toyota i-Road Open Road Test Drive Report
Many readers may already be familiar with the i-Road, Toyota's personal mobility concept vehicle. Since its unveiling at the 2013 Geneva Motor Show, the i-Road has been showcased at demonstrations around the world, including a commercial test held by Times Car Plus and Ha:mo in Tokyo. I was lucky enough to have the chance to test drive the i-Road on city streets during TOKYO MOTOR FES 2018 (organizer: Japan Automobile Manufacturers Association), which took place from October 6th–8th. That test drive is the subject of this report.
About the i-Road
The Toyota i-Road is an ultra-compact electric personal mobility concept vehicle that was given its world premiere in March 2013 at the Geneva International Motor Show.
The i-Road is a three-wheeled vehicle, with two front wheels and one rear wheel. Its active lean system automatically controls the angle of the body and the steering of the rear wheel, providing excellent handling (minimum turning radius: 3 m), a stable ride, and what Toyota calls a "feeling of oneness" that is "different from driving a car or motorcycle."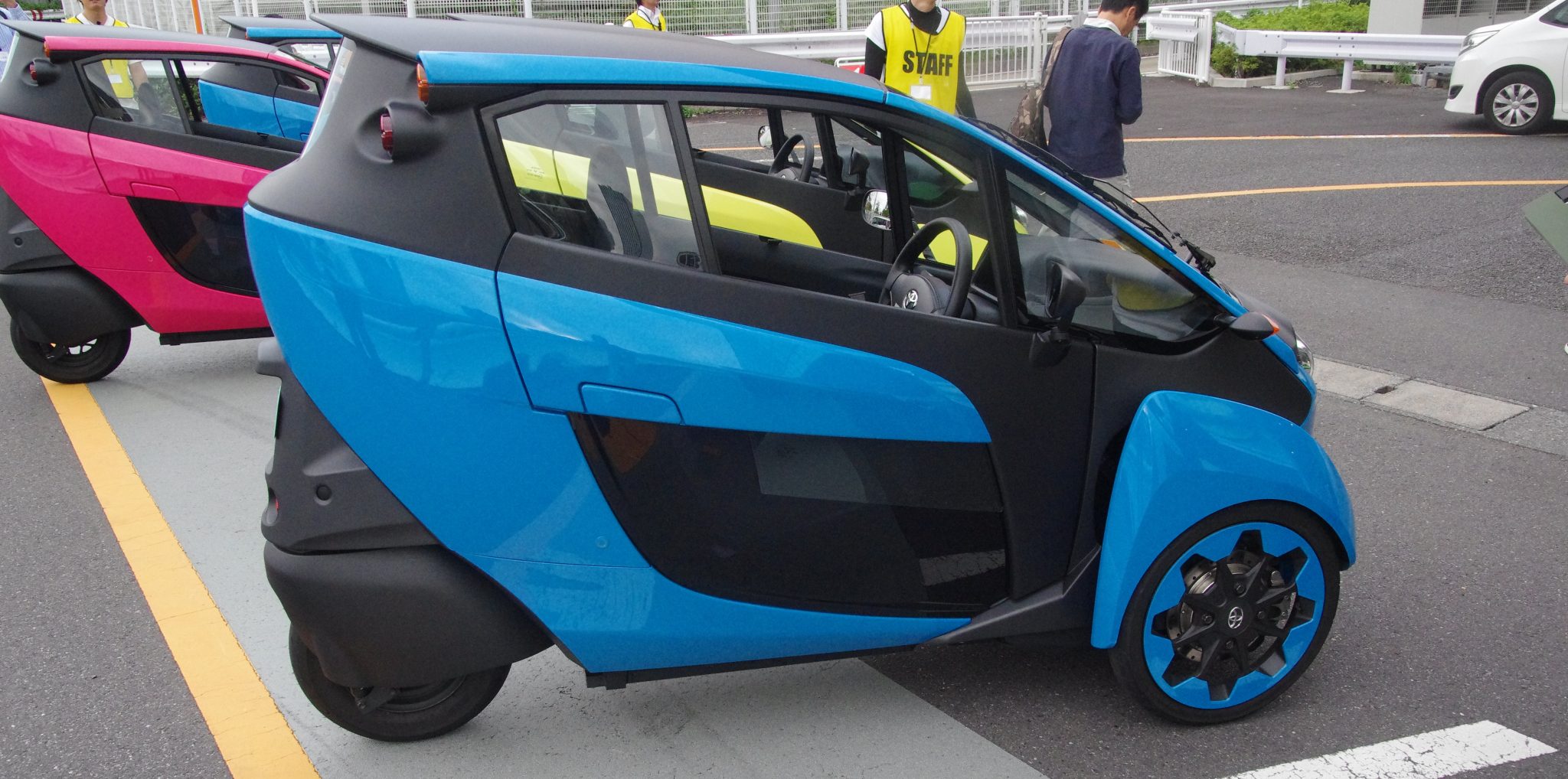 Specifications of the i-Road at This Test Drive
Length: 2,350 mm
Width: 870 mm
Height: 1,445 mm
Maximum speed: 60 km/h
Seating: 1
Charging time: 3 hours (100V household battery)
Driving range per charge: 50 km (When traveling at a fixed speed of 30 km/h. During the test drive, a Toyota representative explained that in most practical cases, the effective range is approximately 30 km.)
Booking a Test Drive at Tokyo Motor Festival 2018
To give a bit of the background, for this year's edition of the TOKYO MOTOR FES, there were more than 10 test drive events on the schedule. These included car and motorcycle test drives, on both city streets and courses at the event venue. Apart from the "Automatic Driving Experience at Yume-no-Ohashi Bridge," which was organized by the Tokyo Metropolitan Government and required advance registration, test drive spots could be booked by using a smartphone app at the venue, no earlier than two hours in advance of the event in question. For example, to participate in a test drive starting at 2:00 p.m., you could apply via smartphone from MOTOR FES venue at 12:00 noon or later.
While this approach probably has its share of benefits and drawbacks, for my part, I felt that it worked well, in that it served to address the problem of spots being taken up by people who ended up being unable to make it to the test drive. It also reduced the number of people who would otherwise have either left unsatisfied after being turned away from a test drive due to all of the spots being booked, or not gone to the event at all for that same reason, which are frequent occurrences when reservations are taken in advance of an event like this.
The open road test drive for the i-Road held on October 8th, the final day of the Festival (another test drive was also held on a special course at the event venue) was split into three sessions, with the first two accommodating five drivers each, and the last session accommodating four, making it a tougher proposition for potential test drivers. The spots for the first session were filled almost immediately after the venue opened at 11:00 a.m. I was unable to get into the second session because I was participating in another test drive at the time when reservations opened. Consequently, I had my smartphone at the ready in order to be in position to request a spot exactly two hours before the final session. In the end, I just barely managed to get one.
Before We Hit the Open Road
The i-Road provides what Toyota calls an "unprecedented feeling of oneness with the vehicle significantly different from driving a car or motorcycle," and the sensation behind the wheel does differ greatly from that of a typical car or motorcycle. As a result, even if you have a driver's license (and driver's license for Ordinary vehicle was required to drive i-Road), heading straight for the city streets would be less than ideal. Instead, the test drive started on a closed course at the event venue, so that participants could first get a feel for how the i-Road handles.
With directions given by an instructor, we started out by driving straight ahead, and doing some standard turns, which were difficult at first, owing to how different turning feels in the i-Road compared to a typical car. The training then moved to taking near-right-angle turns from a stop, followed by exercises including a slalom through pylons, some figure-eight driving, and, to top it all off, braking while turning at high speed! The body of the i-Road leans quite a bit when turning. If you are used to driving cars, it can be quite scary at first, as the vehicle might seem to be on the verge of rolling over, but it actually holds firmly in position, and straightens itself out as it comes out of the turn. After about 20 minutes of practice, that initial discomfort and anxiety dissipated as I saw just how effectively the i-Road controls its own body angle, and I was able to steer and brake without concerns. The i-Road uses rear-wheel steering. This keeps the front and back wheels on the same track while turning, but it also means that when turning, the rear of the body will jut out in the opposite direction. Thus, if I were to give one bit of advice to prospective i-Road drivers, I would note that if, for instance, you are making a left turn, you do need to take extra care to make sure there are no potential obstacles behind you on the rear-right side.
To the Open Road We Go!
With our training on the closed course complete, it was time to hit the city streets. Taking place on a public holiday, most of this test drive unfolded on relatively empty roads on the island of Odaiba. As an electric vehicle, the feel of the i-Road as it accelerates from zero is truly invigorating, and it is seamless in getting into the flow of traffic on an open road. Another of the i-Road's strengths as a personal mobility vehicle is that it enables drivers to access tight spots—like the roundabouts in front of Japanese train stations, where the roads are further narrowed by parked buses and taxis—without a second thought. While driving, it occurred to me that a vehicle like this might also flourish in a delivery role on the narrow roads of high-density residential areas. As it stands, though, the i-Road we drove at this test drive (*) is classified as a "minicar" under Japan's current Road Traffic Act, which limits its rider capacity to 1, and its cargo capacity to 30 kilograms.
*A two-seater i-Road, classed as a "light motor vehicle," is also in development. The Nissan New Mobility Concept, which has been tested in locations including the city of Yokohama, is also registered as a light motor vehicle.
Minor Concerns
The i-Road has a roof and doors, as well as side windows and a windshield (with wipers), so it does provide protection from wind and rain. However, it is not equipped with air conditioning or heating. This is to be expected from a product developed primarily for short-range travel.
As a result, while it is a more comfortable ride in bad weather than a bicycle or motorcycle, it cannot compete with a car in this regard.
Also, although Toyota has stated in press releases that the i-Road "saves space" at "one half to one quarter the size of a typical car," the current situation is such that a vehicle of its size generally cannot be parked in the bicycle parking areas at train stations or supermarkets, and must instead be parked as if it were an ordinary car. The new classes of mobility vehicles break down the existing frameworks. As I test drove the i-Road, I was reminded once again that in order for these vehicles to gain more widespread acceptance, it is essential that the necessary infrastructure be put in place.
Ideal Roles
I was very impressed with the i-Road's "feeling of oneness," which is indeed "different from driving a car or motorcycle." The test drive had me thinking about how great it could be for long-distance driving (or touring) in good weather. However, given that this was not the concept behind the i-Road's development, I tried to think of a few examples of situations in which this new type of mobility vehicle would flourish.
As a component of mobility-as-a-service:
Even in large cities with growing public transit systems, moving from point A to point B can sometimes require numerous transfers, even when the straight-line distance is not extremely long. Furthermore, when railway lines stretch beyond large cities, they often do so in a radial pattern, so even when traveling to a "next city" that is a straight-line distance of about 10 km away, railway passengers often have no choice but to take a route that is much longer by comparison. In cases such as these, if travelers could use a mobility vehicle like the i-Road as a drop-off ride share for moving between train stations that serve different lines, it could make getting around the city much more convenient.
It would be especially handy if these vehicles could be displayed as one of the options on transit route search apps for smartphones, and made available for reservation with a single tap.
As a means of transportation for active seniors:
In Japan, more and more seniors are giving up their driver's licenses. The issue of how to provide and maintain a means of transportation for seniors who no longer drive has become a significant one, particularly outside of the major cities.
My test drive of the i-Road taught me that although it takes a bit of getting used to, it is very easy to drive once you have a feel for it. It is also unlikely to fall over like bicycles and motorcycles can. Keeping the i-Road's top speed under control and equipping it with a collision avoidance system (and, if possible, a lane departure warning system) would ensure safety. I have also come to feel strongly that amending the system so that vehicles like the i-Road could be driven even by people who do not have a driver's license as "high-performance senior cars (powered wheelchairs)," while by no means a simple task, could extend the range in which people who have given up their licenses can be active, and make these vehicles useable as a comfortable means of transportation.
As logistics tools in high-density residential areas:
It would be necessary to have the regulations that were mentioned earlier in this report relaxed, and to change the shape of the i-Road's body to one that would be optimal for logistics. However, leveraging the excellent handling provided by its lean, 870 mm-wide body and rear-wheel steering to put it to work as a delivery vehicle in high-density residential areas with narrow roads could open up new possibilities for the i-Road as a platform.
Conclusion
Although researching next-generation mobility is my occupation, this event was my first time driving an "ultra-compact personal mobility vehicle."
In all honesty, prior to the test drive, I had wondered whether such a vehicle, as a compact means of transportation loaded with a powertrain, would be materially different from a small motorcycle. As it turned out, driving was believing. When I actually got behind the wheel of this small mobility vehicle, hints of its potential began to fade into view.
In order to encourage the widespread adoption of the new mobility vehicles, it will be necessary not only to improve the attractiveness and utility of the products themselves, but also to change the infrastructure and regulations that were created for the mobility vehicles of previous generations. None of this can be done overnight, and opportunities to draw the public's attention to these vehicles' appealing and useful qualities will be limited.
With regard to manufacturers that are developing new mobility vehicles, I hope to see them create as many opportunities as possible for potential users to experience that new mobility for themselves. I also hope that as many readers of this report as possible will have the chance to come into contact with new mobility vehicles, and that some of those people will then express their desire to own one.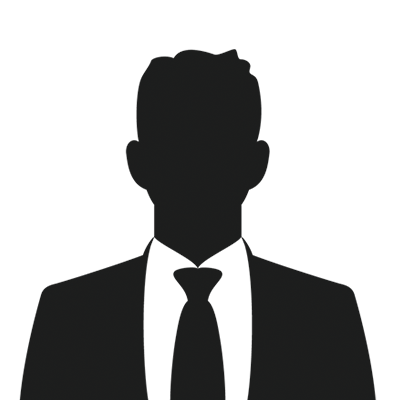 Hideyuki Kawaura